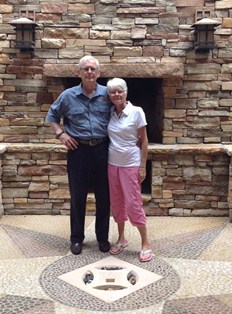 Over the past 20 years, World Golf Village has been developed and nurtured by builders, contributors and residents who truly understood the vision of this special community. For more than five years, Ron Savarese has been one of those valuable contributors. We recently caught up with him to learn more.
Ron graduated from Franklin Pierce University in 1966 and joined the U.S. Army. After a tour in Vietnam, he taught fourth and fifth grades in Middleton, New York, and then pursued a more than 30-year career as a general manager and owner in the automobile business.
Upon retiring in 2004, Ron and his wife Gail moved from Southwick, Massachusetts right here to St. Augustine. They immediately fell in love with the area and Ron joined Davidson Realty in 2008. Since then, he has been dedicated to cultivating strong knowledge of neighborhoods and homes in and around World Golf Village.
read more +