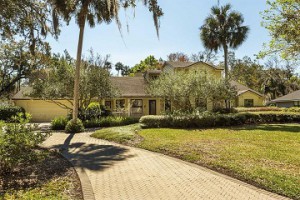 With the patience, persistence and professionalism of my Real Estate Agent*, we successfully closed the sale of our home on 7/21/17.
We were on the market for about 140 days. But for my slow acceptance of buyer preferences and market facts – it could have been much quicker. After all, the house across the street from us had three offers the first day it was on the market – and it's sale closed rapidly.
The reluctance to embrace proven buyer preferences in your market area can become more acute the longer you stay in and become more comfortable with your home. My wife and I were in the house for 20 years while we raised our son and daughter. It can be a real wake-up-call to realize that no matter what you think about your place – it still isn't everyone's cup-of-tea.
In earlier installments, I wrote about how you can portray your personal style, showcase your family environment and otherwise project a unique character that will resonate with buyers. I described certain elements of a home that jump to the forefront and grab a buyers attention – not in a good way (see "Popcorn Personality" and "Wanted In White – Clean Not Cluttered"). I went on to share how buyer and market preferences can, and will, rule the day.
My lesson was punctuated by the realization that most everything my Agent advised and counselled in this regard – came true.
When preparing for the sale of your house – the most important thing to do is to cleanse your connection to it. You have to let it be embraced, imagined and seen through the eyes of the Buyer – not through the lens of your family's occupation. For example, we thought that our upstairs bedroom and bath was the perfect nest for a young girl – since our daughter had been raised in it. We would never have guessed that the buyer would switch – and have their son upstairs and daughter downstairs. You just never know, so it is better to let the buyer have free reign in choice and interpretation – don't try to influence and guide them, unless they specifically ask.
And listen to your Real Estate professional. For every home you might be familiar with, they have familiarity with dozens. You get influenced by the comments of your family and friends about their opinions of your home – your Agent gets experienced through hundreds of opposing opinions that they are able to distill into buyer preferences, trends and indicators.
Listen up – and you will be rewarded – sooner than later – particularly if you partner with Davidson Realty, Inc.
*For your reference, my Real Estate Agent was Candy Gil – contact her at 904-940-5000 or CGil@davidsonrealtyinc.com. She did a remarkable job.