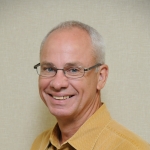 One of our nation's premier professional land planning and development institutions, the Urban Land Institute, says that "Growth is inevitable and desirable, but destruction of community character is not. The question is not whether your part of the world is going to change. The question is how".
How indeed. In our neck-of-the-woods, significant change is underway. It is rapid – more so in the residential realm than commercial and mixed-use (but that too is following and will continue to do so). It isn't whether change will come and when – it is already here on a daily basis.
A place like ours doesn't become "the fastest growing in – region, state, or nation" unless people find out about it and desire to be a part. When quality reigns in the built environment and when the natural environment is respected and preserved – people take note. The balance between what is built and what is protected becomes a perceptible quality and beckons people looking for that balance and quality.
Good growth in a community will deliver good infrastructure. Roads, water, sewer, power and telecommunications coupled with schools, fire and police protection, parks and athletics, walks and trails all are built with both public and private resources. The key to good growth is to keep pace – matching infrastructure to building expansion – satisfying demands.
As the pace wanes –  residents get restless. As the lines extend – residents grow weary. Instant gratification isn't always possible. Rational thought and calm consideration is required. Folks must recognize that those who come after are usually coming for the same reasons that attracted you – before they arrived to extend the wait.
What to do. I say invest in your place. Neighborhoods are a reflection of the community and the ways in which you value your place. Learn about how your place was conceived, how it was envisioned, how it was built, how it was initially monitored and managed, how it was knit together with a common thread – what makes it special and unique.
When you understand what came before and what was created to attract you – you will be in the best, most convincing position to protect it. There will be all sorts of proposals that are a part of the community's growth – the good, the bad and the ugly. Embrace the good, change the bad and reject the ugly. Illuminate the emotional support for your place – and use reason, logic and facts when you choose to counter a growth-proposal that you believe could be made better.
People make a place. And when that place is made attractive – more people want to be a part. Once you are a part – become active on behalf of your place. Work and live to make it the best it can be – for now and in the future.
If you want to find the best quality with the best balance, to fit the needs of you and your family, contact a Davidson Realty real estate professional who can help you realize your goals. They know all about this place.