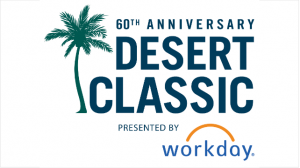 While the PGA TOUR prepares for the 60th anniversary of its Desert Classic, the World Golf Hall of Fame is also gearing up for the big event. Played every winter in Coachella Valley, California, the Desert Classic features the sport's top players vying for a tournament win, as well as a celebrity pro-am tournament.
The pro-am has included among its competitors Bing Crosby, Desi Arnez and Frank Sinatra, and more recently Jimmy Fallon, Don Cheadle and Samuel L. Jackson. Several U.S. presidents have even competed including Dwight Eisenhower, Gerald Ford, Bill Clinton and George H.W. Bush.
The most notable celebrity player, however, was Bob Hope. For years considered to be Hollywood's greatest golfer, Bob first played in the tournament in 1965 when he stepped in as chairman of the board. The tournament bared his name from 1965 to 2011.

Though it has gone by several monikers, many still refer to it as the Bob Hope Classic. To honor his contributions to the tournament and the game, the World Golf Hall of Fame invites everyone to see one of its most outstanding exhibits, "Bob Hope: Shanks for the Memory" and watch the tournament live in the museum's Bob Hope Theater.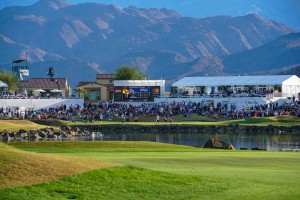 The Desert Classic, which is the PGA TOUR's third event of 2019, will be played January 17-20 on three courses: PGA West's Stadium and Nicklaus Tournament courses and La Quinta Country Club. Players compete once on each course before returning to the Stadium Course, created by legendary designer Pete Dye, for the final round.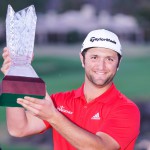 Returning champion Jon Rahm will be joined by fan favorites Phil Mickelson, Justin Rose and Zach Johnson. Learn more about the tournament and find a schedule at www.desert-classic.com.
The World Golf Hall of Fame is open Monday through Saturday from 10 a.m. to 6 p.m. and Sunday from noon to 6 p.m. For more information, visit www.worldgolfhalloffame.org.