Lots of businesses are opening throughout the World Golf Village area and hosting events to celebrate, inviting customers to see the new digs, meet staff, learn about the business and even receive exclusive discounts on services. Here are a few of the celebrations around World Golf Village this fall.
Grand Opening!WGV Gymnastics (135 Center Place Way)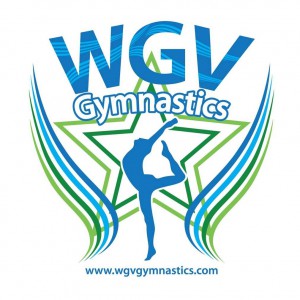 WGV Gymnastics will host a grand opening event for its new facility on Saturday, September 28 from 12 to 3 p.m.The event includes raffles and giveaways, games, bounce house, food truck and facility tours. Come enjoy a meet-and-greet with Olympic Silver Medalist Terin Humphrey. Also, sign up for two sessions at the event and receive half off your registration!
Scott Campbell, an agent with New York Life, will also be on hand to provide free child ID cards with photo, fingerprints, and other important information on your child. The child ID program has helped thousands of parents to have necessary information about their child in the event of an emergency. Learn more at https://wgvgymnastics.com/
Open House!Crystal Ballroom Saint Augustine (275 South Legacy Trail)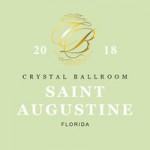 Come see this beautiful new event space at Crystal Ballroom's free open house event on Sunday, October 13 from 11 a.m. to 3 p.m.The company hosts indoor and outdoor events including weddings, birthday and anniversary parties or any celebration! They are the local experts in customized event planning solutions.
Tour the venue, get the inside scoop on discounts, meet vendors and learn about the events they host like dance classes and socials. Drinks and appetizers will be available. Learn more at https://www.crystalballroomsaintaugustine.com/
Grand Opening!St. Augustine KinderCare (128 Registry Boulevard)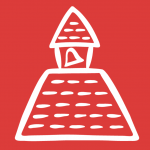 The brand new daycare center for children from 6 weeks to 12 years old is hosting a celebration on Saturday, October 26 from 10 a.m. to 2 p.m.Come and tour thecenter, meet the teachers and have some fun! KinderCare will have live children's entertainment, family fun photo moments, learning activities for all ages and light refreshments.
Kids are also invited to wear their Halloween costume for a costume contest with a fun prize! Learn more at https://www.kindercare.com/our-centers/saint-augustine/fl/301949
————————————————————————————————————————————————————————-
There were lots of grand openings over the summer as well! Elite Smiles Dentistry(3043 International Golf Parkway) opened its doors in May, and July welcomed both Turner Ace Hardware (6205 SR16) and the World Golf Village YMCA (98 Turin Terrace).
Many more businesses have launched, and more are in the works, all providing World Golf Village residents with access to great products and services. What business is on your wish list for World Golf Village—Chick-Fil-A? Whole Foods? Trader Joe's?