If you're like many of us who are at least partly self-quarantined, you have binged all the Netflix you can handle and taken more naps than you can count. Cabin fever has set in for the entire family and you're looking for something to engage the whole crew.
Now is the perfect time to start a family home project. Here are some ideas to get inspired and get everyone to pitch in and help—without taking a single trip to the home improvement store or spending a dime!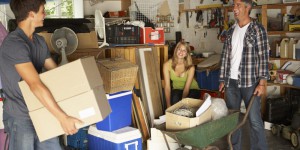 1.) Garage overhaul –This is a great project because nearly all of us need to do it, everyone can help, and it doesn't require any additional equipment! The best way to tackle to garage overhaul is to empty everything onto the driveway. Once empty, determine where all the "like" items will go—lawn equipment, home improvement tools, camping gear, beach stuff, bikes, etc. Everything should have a home together.
Make a point to only add the items you currently use or will use in the next 12 months. Consider donating, selling or tossing anything that isn't useful to you. JDog Junk Removal & Hauling, a local veteran-owned company, is a great resource to take away your garage junk. Click hereto check out JDog's garage clean-up guide.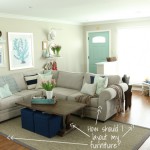 2.) Bedroom rearranging party –Kids generally enjoy this project, which is another one that doesn't require a trip to the Home Depot. The secret purpose of this endeavor is to cut clutter, while making the kids feel empowered over their own space. First, take a sheet of paper and draw the new furniture layout for the room. This is a great exercise in space planning for kids. Then, remove all the small items like toys, books, lamps and decorations from drawers, bins, under the bed, shelves, etc. You will be shocked at the volume of "stuff" you remove!
Once you move the large furniture to its new place, have your kids help add the small items back, only focusing on the items that are useful or loved. The rest can be donated, sold or thrown away. This initiative creates a fresh feeling space and cuts clutter at the same time.
In fact, you can do this project in nearly every room of the house!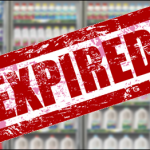 3.) Expired item purge –Tossing expired items from our kitchen and bathrooms is an important yet easily overlooked exercise. Start in the kitchen pantry and cabinets where you keep dry goods. Then move to the refrigerator, looking for any items that are past their expiration dates. You could even involve the kids in this part of the project, teaching them how to read food labels and about the importance of throwing away expired foods.
As you go, don't forget to keep a list of items that you throw away and need replacing.
Finally, move to the bathrooms to collect expired medications. In order to prevent your medications from getting into the wrong hands, make sure you dispose of them safely. Here are easy guidelinesfor safe medication disposal from the Florida Department of Health.
Stay safe!