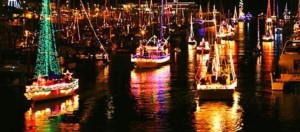 St. Augustine's signature nautical event, Regatta of Lights, will set sail this Saturday, December 8. The parade will kick off at 6 p.m. and be viewable from anywhere along Matanzas Bay between the Bridge of Lions and the Castillo de San Marcos ("the fort").
Find a cozy spot along the bayfront (or grab a seat at a waterfront eatery like Harry's Seafood or A1A Ale Works) and take in the show of brilliantly festooned boats of every shape and size. Personal fishing boats, yachts, commercial shrimping boats, sailboats—spectators will be treated to a bevy of decorated vessels. Participating boats will make two laps around the bay so don't worry if you miss the first pass!
This is the 38thyear of the annual parade. According to event host St. Augustine Yacht Club, the Regatta of Lights "reflects the maritime roots and rich nautical heritage of St. Augustine."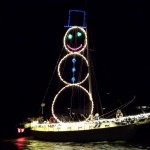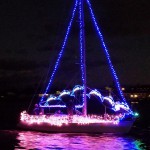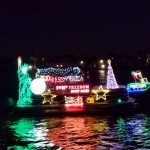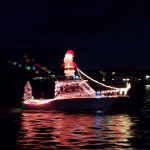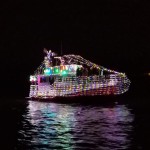 The evening caps off with awards for best theme, most colorful, best in class and best overall (award winners will be posted on St. Augustine Yacht Club's Facebook page).
Regatta of Lights accompanies St. Augustine's Nights of Lights, the award-winning holiday lights display currently illuminating historic downtown. Nights of Lights runs until February 3, 2019.
For more information on the Regatta of Lights, call (904) 824-9725 or visit here.