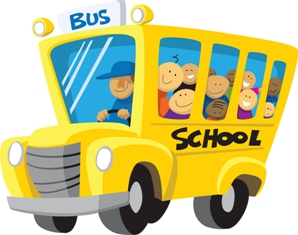 It's back to school season and our World Golf Village and north St. Johns County area families will find some changes as they head back to school on August 20th including the addition of the new Palencia Elementary School and a new Principal at Mill Creek Elementary School.  The opening of Palencia Elementary School this month brings with it rezoning that impacts some families previously zoned for Mill Creek Elementary.  The St. Johns County School District website provides an easy to use address look-up to find out which schools your elementary, middle and high school student is zoned for.  It's accessible at http://www.gis.bocc.co.st-johns.fl.us/schoolaz2/.
Following is round-up of key facts about our area schools.  More information, including bus routes can be found on the school websites.
Elementary (Grades K-5)
Mill Creek Elementary School
3750 International Golf Parkway
St. Augustine, FL 32092
(904) 547-3720
(904) 940-3354
FAX: (904) 547-3730
Principal: Amanda Riedl
Website: www-mce.stjohns.k12.fl.us  
Kindergarten and PreK Orientation: Thursday, August 16th  6:30pm – 8:30pm
1st – 5th Grades Orientation: Friday, August 17th 9am – 12pm with a Principal Presentation from
9 to 10:00am
Palencia Elementary School
355 Palencia Village Drive
St. Augustine, FL 32095
(904) 547-4010
Principal: Don Campbell
Website: www-pes.stjohns.k12.fl.us
August 18: Grand Opening and Meet Your Teacher from 10 am to 2 pm
Wards Creek Elementary School
6555 State Road 16
St. Augustine, FL 32092
(904) 547-8730
FAX: (904) 547-8735
Grades: K-5
Principal:  Edie Jarrell
Website: www-wce.stjohns.k12.fl.us
Meet & Greet: PreK & Kindergarten: Thursday, August 16th from 6 – 7:30 PM
1st – 5th Grade: Friday, August 17th from 1 – 3 PM
Middle School (Grades 6-8)
Pacetti Bay Middle School
245 Meadowlark Lane
St. Augustine, Florida 32092
(904) 547-8760
FAX: (904) 547-8765
Principal: Sue Sparkman
Website: www-pbm.stjohns.k12.fl.us
August 17 – Student Orientation by grade level: 6th Grade – 8:30 a.m.; 7th Grade – 10:00 a.m.; 8th Grade – 11:30 a.m.
High School (Grades 9-12)
Nease High School
10550 Ray Road
Ponte Vedra, FL 32081
(904) 547-8300
(904) 824-7275
FAX: (904) 547-8305
Principal: Kyle Dresback
Website: www-nhs.stjohns.k12.fl.us
Panther Pick-Up for Books and Schedules:
August 7th –
12th grade: 10:00 – 12:00p
11th grade: 1:00 – 3:00p
August 8th –
10th grade: 10:00 – 12:00p
August 16th –
9th grade: 8:00a – 12:00p