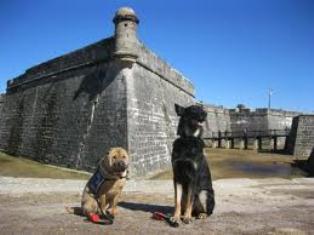 So many of us consider our dogs to be part of the family. In fact, almost 40% of U.S. households own at least one dog (American Veterinary Medical Association, 2012) and we are more and more likely to include our pooch in family vacations, events, and even our weddings. So, it is only fitting that our community has created ways to include our furry friends in everyday activities.
Thanks to sites like BringFido.com, an online dog travel directory, it is easier than ever to find hotels, restaurants, and attractions that are pet friendly. Thanks to St. Augustine's fantastic weather and reputation as a tourist destination, businesses have opened their doors to the millions of Americans who travel with their dogs. Here are just some of those local businesses.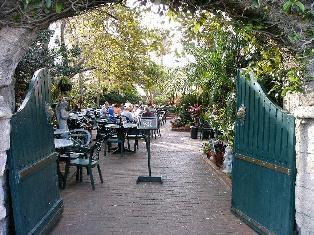 Restaurants – St. Augustine is a great place to take your dog with you out to eat! BringFido.com lists 29 dog-friendly local eateries – provided, of course, you are open to dining on the outdoor patio. Just some of the restaurants rated on BringFido.com as most accommodating by previous patrons include:
Love Tree Café
O.C. White's Restaurant
Florida Cracker Café
Beaches at Vilano
Sara's Crepe Café
Creekside Dinery
Pizzalley's Chianti Room
Harry's Seafood, Bar & Grille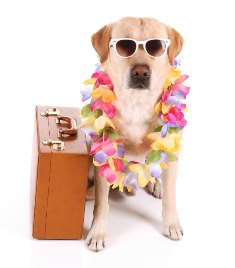 Attractions – In addition to a plethora of restaurants, downtown St. Augustine offers several pet-friendly attractions including the Fountain of Youth, Castillo de San Marcos National Monument (a.k.a. "the Fort"), St. Augustine Lighthouse, the Oldest Wooden School House Museum, the Spanish Military Hospital Museum, and A Ghostly Encounter Tour (note: if you have a scaredy dog, perhaps you should skip that last one).
Hotels – Whether you are welcoming family in town or want to get away for the night to one of St. Augustine's hotels or B&Bs, the Oldest City boasts many pet friendly options. Most include a small pet fee and maintain stipulations on number and size of dogs allowed, but Fido will certainly thank you for bringing him!
Dog Parks – These dog playground areas have skyrocketed in popularity in recent years. They serve as a great way to let your dog stretch his legs and allow you both to socialize. Some of the area's top rated dog parks include Paws Dog Park at Treaty Park, Joe Pomar Park, and Veteran's Park.
Visit BringFido.com to check out more dog-friendly local businesses and plan to bring your furry family member on your next family outing!