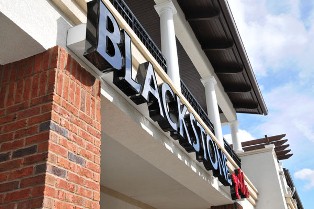 When it opened its doors in November 2007, Blackstone Grille set a new precedent for excellence in American Fusion cuisine for all of Northeast Florida. Since then, it has earned distinctions from Jacksonville Magazine as one of the area's best eateries, and continues to gain traction as a top dining destination for Jacksonville and St. Augustine.
Blackstone's executive chef and principal Charles Wang has been an integral part of the bistro's success by utilizing his uniquely diverse culinary background. A more than 30-year restaurant veteran, Charles earned 1st Place honors at the 2002 TBS Superstation Dinner and a Movie, an invitation-only cooking competition held in New York. He has also been a cooking competition judge.
We recently caught up with Charles to learn more about Blackstone Grille and its delicious fare, as well as his career in the kitchen.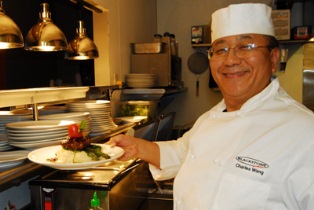 Tell us about your culinary background.  I was born in South Korea and then moved to China before immigrating to the United States as an adult.  I started off working in a Chinese restaurant and found a real joy for cooking, so I spent time working in different types of restaurants just to learn firsthand how to make the different cuisines.  As a result, I have worked in everything from a sushi restaurant and country clubs to Italian restaurants and Chinese restaurants. Blackstone Grille for me is a culmination of all those experiences.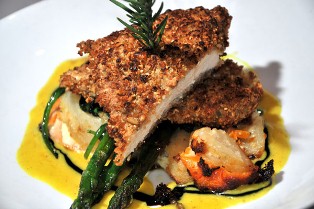 Tell us a bit about Blackstone Grille's cuisine. It is a fusion of different cultures.  We have dishes with an Asian influence, Italian influence or Latin influence.  We pride ourselves though on the quality of our food.  Everything is made from scratch and we make sure our seafood and meat are fresh.  Our specialty though is our steak.  We not only grill the steak, but top them with sauces that take hours of preparation.  
Yours is a busy job. What does the typical day of a restaurant chef look like?  Being a chef at a restaurant leads to a long day.  We typically arrive at 10 a.m. to start prepping for lunch.  We take a break at 2:30 p.m., but then start prepping for dinner at about 4 p.m. and stay until about 10 p.m. on weeknights, and often until midnight on weekends.
What is your favorite type of cuisine to cook when not at work?  When I am not at work, I let my wife do the cooking.  I love her cooking.
You've made your home in Heritage Landing. What do you like best about living in World Golf Village?  We love the amenities and the family atmosphere.  When we have free time, we enjoy spending it with our twin grandsons, so the amenities are great because we don't have to travel far to have a great time with them.  
Blackstone Grille's patrons rave about the Grilled Thai Steak, Pork Tenderloin, and Rack of Lamb – all of which are served with deliciously fresh sides. Visit http://www.blackstone-grille.com/ to see its mouthwatering menus. Blackstone is open for lunch, dinner, and Sunday brunch.
Visit Blackstone Grille in Julington Creek on Bartram Oaks Walk (close to the intersection of SR13 San Jose and Race Track Road) in the Shops of Bartram Walk.