As the most widely planted wine producing nation – almost three million acres planted! – Spain has earned a much deserved reputation for its exceptional vino. And now, the aromas and tastes of Spain have come to the Oldest City with the 3rd Annual St. Augustine Spanish Wine Festival, a five-day celebration featuring more than 125 wines, delicious fare and plenty of entertainment – all benefiting local causes that need community support.
The festival's events are steeped in St. Augustine's rich Spanish culture as well as the fun and whimsy for which our city is known. Here is a summary of the events: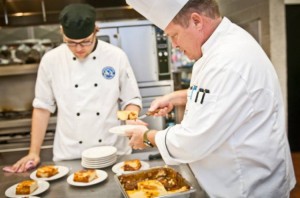 Kick-off Luncheon: Tuesday, September 9 (12 pm – 1:30 pm) at First Coast Technical College (2980 Collins Avenue in St. Augustine). This Spanish-inspired lunch will be created by students from First Coast Technical College's Culinary Arts Program. The cuisine includes Ensalada Mixta, Pollo a La Catalana, Pisto Manchego and Spanish Flan. All proceeds benefit Fresh Starts in the Culinary Arts, a program that provides homeless people in St. Augustine with relevant food service training and certifications. Tickets are $25.
Vino Veritas: Thursday, September 11 (6 pm – 8:30 pm) at The Treasury on the Plaza (24 Cathedral Place in St. Augustine). Guests will hear from several Spanish wine experts and enjoy outstanding Spanish whites and reds along with Spanish tapas prepared by top local eateries including 95 Cordova, Raintree, Cap's On The Water, The Reef, Blackfly The Restaurant, Michael's Tasting Room, Culinary Outfitters and Gypsy Cab Company. Proceeds go to the THE PLAYERS Championship Boys & Girls Club, St. Augustine, and EPIC Behavioral Healthcare. Tickets are $50 in advance online or $75 at the door.
Grand Tasting: Saturday, September 13 (2 pm – 5 pm) at the Visitor Information Center (10 W. Castillo Drive in the heart of old St Augustine). The festival's big event will feature more than 125 different Spanish wines – the largest collection of Spanish wines on display in the U.S. Guests will also enjoy Spanish-inspired hors d' oeuvres and receive a laser-etched commemorative wine glass. All proceeds from the Grand Tasting will benefit Fresh Starts in the Culinary Arts. Tickets are $35 in advance and $45 at the door.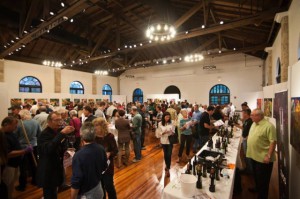 The events also include local celebrities as esteemed Masters of Ceremonies, including Tarik Minor, Mary Baer and Kent Justice, all from WJXT4 The Local Station.
But hurry! These events are filling up fast. The festival's Cava Reception & Dinner is already sold out, so don't miss out on the other exciting events! Find more information and purchase your tickets at www.SpanishWineFestival.com.
We hope to see you at there. Cheers!