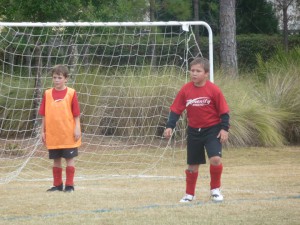 In the World Golf Village community, each resident brings their own interesting perspective on what makes this a great place to live. We recently sat down with 12-year-old Adam Cake, who lives in Royal Pines with his family – including his parents, Davidson Realty agents Woody and Pauline Cake.
Adam provided insights on the daily life of a WGV kid as well as great suggestions for how kids can have fun in St. Augustine!
What grade are you in? I'm in 7th grade at Pacetti Bay Middle School.
Do you participate in any after-school activities? Yes, I play soccer for Creeks Kraze Soccer Club.
What do you like to do on the weekends? I like to play soccer and hang at the beach with my friends.
What types of activities would you recommend for kids new to the area? The beach for sure, but we do all kinds of things like go fishing and play golf. Downtown St. Augustine is fun and has the Alligator Farm and a Pirate Museum, and lots of places to eat.
What do you like best about living in World Golf Village? People are nice here.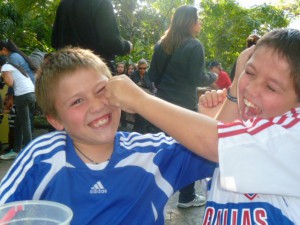 Tell us a little about your family. I have three family members – Dad, Mom and my brother (but I don't like him much). I really want a dog…
What's your favorite movie? The Goonies
If you could have any super power, what would it be and why? I would want to fly so I could "drop" in on my friends!