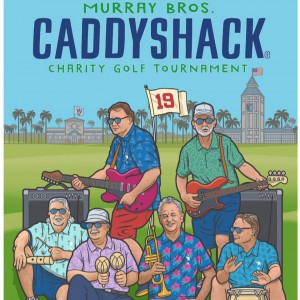 The 19th Annual Murray Bros. Caddyshack Charity Golf Tournament is coming to World Golf Village this Thursday and Friday, April 25 and 26. Although the player spots are sold out, you can still stop by to enjoy parties, dinner, auctions and music concerts, all to help raise funds for local charities.
Over the past 19 years, the tournament has become renowned, raising more than $4 million–a true Cinderella story!
While golfers take to the course throughout the days, plenty of action will be happening at Murray Bros. Caddyshack Restaurant. Dinner and cocktails will be provided by the restaurant in addition to special events:
On Thursday, enjoy a Pairings Party from 6:30 to 10:30 p.m., which includes Dinner & Cocktails, live and silent auctions and live music throughout the evening.
On Friday night, come for a Celebrity Concert Jam & Dancing from 7 p.m. to midnight.
read more +