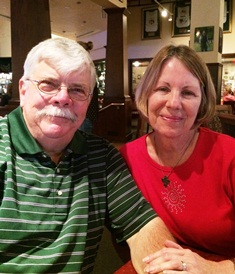 Though Randy and Bernadette Slocum are new residents, the couple actually took an interest in World Golf Village when it was just starting to take root in the late 90s.
While they didn't buy at that time, the community certainly made a lasting impression on the couple and they recently settled into the King & Bear community where they are enjoying the peace, beauty, and of course, golf. We caught up with Randy to learn more.
How long have you lived in World Golf Village?  We closed on our new home in December 2013. We have settled in on Crown Drive and are truly enjoying everything about this wonderful community. In fact, before we bought our home in Jacksonville 14 years ago we had looked at World Golf Village when it was in its infancy. 
read more +