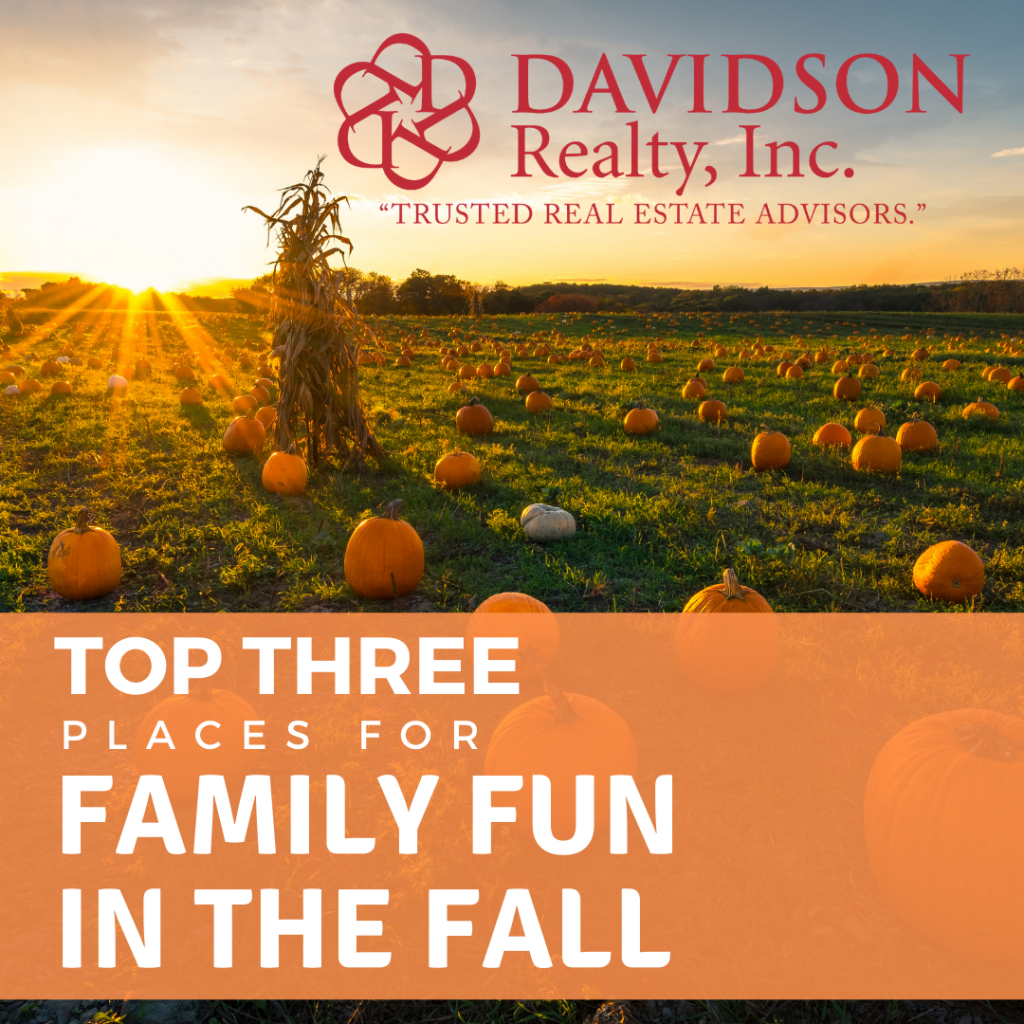 Someone needs to remind Mother Nature that it is October and it's time to send in the cooler temperatures. But despite the heat, the rain, and the humidity we are currently experiencing in Northeast Florida – it is FALL! That means all things pumpkins, pumpkin spice, pumpkin flavors, and pumpkin patches! Most of us wouldn't actually give up our year-round temperate weather we experience on the First Coast for the bitter cold months our neighbors north of us endure. And while it would be pleasant to enjoy fall-like weather and leaves changing colors there are a few places we highly recommend to enjoy the fall season (even if you do have to wear tanks, shorts, and flip-flops.)
Travel over to Green Cove Springs and enjoy a full day of fun at Amazing Grace Family Farms www.agcropmaze.com which is open Fridays and Saturdays through October 31st. The list of activities available at Amazing Grace Family Farms will keep children of all ages busy enjoying the adventures and will likely have them sleeping on the way home. From their pumpkin patch worthy of family photos to the enormous jump pad that will completely exhaust any kid or even kid-at-heart, there's plenty to see and do. The crop maze will challenge the adventurers with its many twists and turns. The BarnYard Ball Zone will have the crowd going wild. The Tug-O-War brings just the right amount of competition for the family (or maybe family vs. family). And a highlight every year is the farm animal petting zoo where children are able to experience real life on the farm with these precious animals. Parents, be sure to have your phones ready because this beautiful farm provides plenty of picture perfect moments to capture the wholesome fun you'll enjoy outdoors making memories.
Next on our list, is CONNER'S A-MAIZE-ING ACRES. This small family farm packs in a HUGE and exciting day. Located in Hilliard, CONNER'S A-MAIZE-ING ACRES is a local favorite for many reasons. With 125 acres of a working family farm, during October and select days in November, Conner's A-MAIZE-ING ACRES is open to the public for people to enjoy their sweet farm animals, wagon rides, playground, ride horses, pumpkin patch, and most importantly the incredible corn maze that changes from year to year. With last year's maze shaped with The Wizard of OZ theme, this year's maze will have you lost in a web…Charlotte's Web, that is! Be sure to bring your appetite, too. Conner's A-MAIZE-ING ACRES offers plenty of eating options perfect for your day on the farm. For more information visit www.connerscornmaze.com
Rounding out our TOP 3 is SYKE'S FAMILY FARMS. The Sykes Family has more than 50 years of farming experience and provides their guests with a tradition people can enjoy year after year. The 9-acre corn maze is filled with twists and turns and will have families laughing and navigating as they enjoy the outdoors together making memories. Syke's Family Farms also provides a play area, farm animals, cow milking, hayrides, pumpkin patches, cow train, teeter-totters, duck races, and plenty of wholesome entertainment to keep the family busy for hours. For more information about hours of operation and tickets visit www.sycofarms.com
All three locations are operating under state recommendations and providing COVID-19 precautions. Please contact the locations prior to your visit for a better understanding of how each farm is operating.