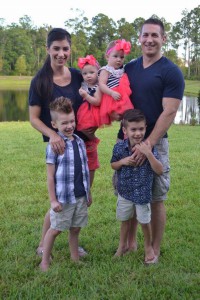 We always enjoy getting to know our World Golf Village neighbors, and with so many incoming residents, we get new folks to meet all the time! And it was a special pleasure to meet Erica and Clayton Thompson.
The family of six (with another on the way) recently moved to the Murabella neighborhood. Erica recently found time to fit us into her (very) busy schedule and introduce us to her family.
Where did you move from?  We moved here all the way from Jacksonville.
Where are you and Clayton from originally?  Both of our families relocated to the Jacksonville area when we were younger, mine from Kentucky and Clayton's from Virginia.
read more +