If your mom is anything like mine, you find it very hard to pick the perfect gift to show just how much you appreciate and love the woman who gave you life! You could go the easy route and stick with something you know she'll love like spa services, an upscale restaurant gift certificate, a handwritten note, something made by the grandkids or maybe switch it up this year! Believe it or not there is still time…
Gift Ideas: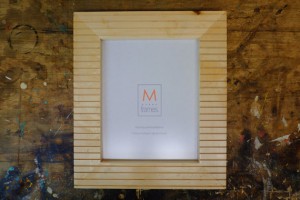 Shop local! What about a custom frame to go with the new photo of the grandkids (or in my case granddogs)? Check out MFrames on Etsy. MFrames are custom, handmade picture frames and home goods that are affordable, unique and thoughtful. You can even have them engraved! Skip the shipping and pop over to the shop to pick your frame up before Sunday.
TPC tickets! Even if your mom isn't the biggest fan of golf, THE PLAYERS Championship is a must-see social event. The tournament runs from May 10 – May 15 and all different types of tickets are available from Stadium Passes (with access to more than 19 on-site public venues, local food and beverages, rope-side access to your favorite players and much more) to Family Plans and The Blue Room Passes.
Events:
Take advantage of everything going on in World Golf Village and St. Augustine on Sunday and spend the day with mom!
Mother's Day Buffet at the Renaissance World Golf Village Resort – Get the family together between 11 am and 3 pm. Check out Renaissance's Facebook Page for the brunch menu. RSVP at (904) 940-8696.
Mother's Day Brunch at the King & Bear Clubhouse – Reservations required! Members pay $29.95 and non-members pay $34.95 with kids under 12 at $14.95 each (kids 5 and under are free). Contact Ursula Howard at (904) 940-6207 for menu details and to reserve your seats!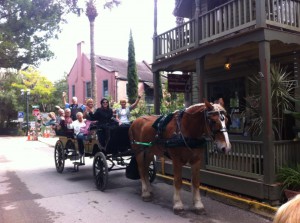 Special Mother's Day Champagne Carriage Ride for Two – The Tasting Tours is offering a very special 3-hour Mother's Day food and wine tasting extravaganza via horse-drawn carriage on May 7th and May 8th (including champagne and flowers)! The tour is $139 per person and includes VIP boarding, champagne, fresh flowers, 3 hours of food and wine, 4 to 5 food and/or wine tasting venues, wine to enjoy on the carriage and a guided tour of historic St. Augustine.
Happy Mother's Day to all!